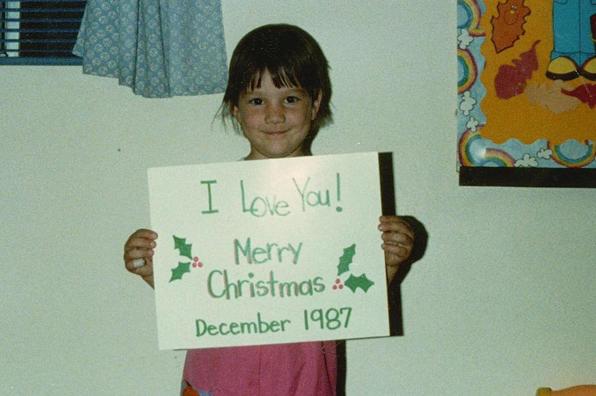 I woke up joyful today.
Then I listened to "You Raise Me Up" and started crying. I went through my music and tried to find something that wouldn't make me weep uncontrollably. I didn't find anything. Then I came home and saw Kiki's signatures and a few other things and that was it.
So much change. I'm not good with change. In fact, I hate it. And this picking up the pieces and making them work is hard, sometimes overwhelming. How do I keep putting one foot in front of the other when all I want to do is to lay down and watch Star Trek? Or maybe some Sherlock Holmes?
But this morning I woke up joyful—most unexpected. But it wasn't joy in the circumstances. It wasn't joy in my loss. It was joy in realizing the Lord had completely answered a question I asked Him when I was a kid. You see, I have juvenile pernicious anemia. Had it all my life although I wasn't diagnosed until I was ten and started shots of B12. Compared to Type I diabetes, it's a much nicer autoimmune disease. I guess you could say I lucked out. It did affect me though. I was very aware of death at a young age and saw this world as dark and terrifying, able to crush me at any instant. Okay. I was a very strange kid. By the time I reached my teenage years, I asked God how a person could remain faithful in the face of suffering. How did Christians go singing into the Roman arena to be killed by wild animals? How did they face execution? Persecution? Uncertainty? Loss?
This morning I woke up joyfulI when I realized I was living the answer to my question. I once read in "The Hiding Place" by Corrie ten Boon that, like a good father, God gives us what we need precisely when we need it. Not a minute before, not a minute later. Even when I feel unprepared, God never is and His grace is sufficient for just such a time. Every new day now is not just a day I miss my baby girl, it's also the day I see God move and work in unusual ways, ways I'd never notice if Kiki were here. Life is always changing—sometimes for the better—sometimes for the worse. But I have an unchanging, immovable Rock. My God is the same yesterday, today, and forever more, and my ability to stand up under suffering is not based on my faith in Him but on His faithfulness to me. I never know what this day will bring, but one thing I do understand, I will see the beauty and glory of my God and I can do all things through Him who strengthens me. Philippians 4:13