James 1:2-4 (ESV)     2 Count it all joy, my brothers, when you meet trials of various kinds, 3for you know that the testing of your faith produces steadfastness.
Story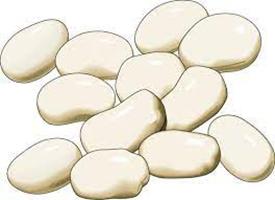 There was once a little white Lima bean who lived with other beans in a plastic bag.
"I am so special. These other beans have cracks or chips in their shells. Not me. I am shiny and white."
That night, the farmer took the Lima bean and stuck it in a bowl of water.
"Help me. I hate water." The Lima bean cried all night, but the farmer didn't take it out of the bowl.
The next day, she placed the bean between layers of paper towels.
"Help me. The paper is scratching me."
But the farmer didn't take it out from between the paper towels.
Two days passed. The Lima bean's shell softened. It dulled. It split. "Oh, no! What popped out of me? Now I'm cracked like the others."
The next day, the farmer took the bean and buried it in a pot of dirt.
"I give up. My life is over." The Lima bean stopped and sank into the warm, soft earth. Soon, a root grew from the bean and thrust deep into the soil. "Ouch! That hurt." A green stem pushed aside the dirt and reached for the sun. "What's that?" The sides of the bean split, rose, and turned green. Small green leaves unfurled like flags and stretched. The bean was no longer a single bean—it transformed into a beautiful vine now budding and growing tiny Lima beans.
"Well, who knew I would grow and become a plant?"

Thought
We are all born lone beans.
God puts things into our life that we don't like, that aren't always comfortable. But He uses those things to grow us. If you read today's verse, it sounds crazy. How can problems and trials give us joy? Problems are trouble, not fun. But the verse promises that joy comes from holding onto God. God knows the outcome like the fruitful Lima bean, he knows what will come for us. We just need to trust and wait.
Prayer
Lord, help me to trust what you bring into my life. I know you love me, and even when things happen that I don't like, you will use it for your good. Thank you, Lord. In Jesus' name. Amen.