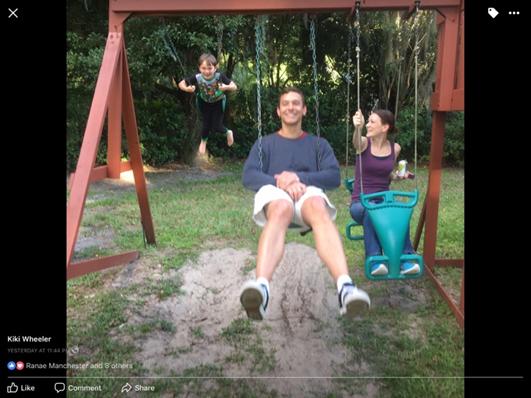 It is nine weeks, six days, and thirteen hours since Kiki died. Today, the grief has been gentled. Instead of being at home where everything brings back memories, I am in the Lake District of England with my brother, Tim, his wife, Kathy, and Kathy's sister, Lynn. This was set up before Kiki's death, but it is another example of God's timing. I am constantly astounded by it. This is a good time to sit back and to realize how Kiki and I both received a new life that March Monday.
For her, it was a life with Jesus, unmarred and undimmed by sin. For me, it was a deeper walk with Jesus. But I still struggle with the distrust, despite all the signs it is God's plan unfolding even in the darkest corners of my life. There are certain sides of my Lord that cannot be seen on sunny days and in pleasant circumstances. You need shadows and gloom to know the brilliance and clarity of his Light. I'm appreciating it.
The oddest part of this new path I now walk is the seemingly schizophrenic feelings. If you've never experienced deep loss (and I thought I had after I lost my younger brother and both my parents), the duality that can reside in a person might surprise you. For me, there is grief. Knowing Kiki is with Jesus does not dim the pain of the separation, nor the difficulties of picking up the pieces left behind. There is joy. I have experienced a deeper sense of God's presence and have caught more glimpses of His work and His glory in the heart of my sorrow. Both grow side by side and can seem strange to others. Before I lost my daughter, I had a simplistic view of grief. My parents, Billy, and Kiki are with Jesus now, so I should rejoice. It's true. But I still grieve Kiki is not with us. Knowing Christ doesn't take the grief away, but having the grief doesn't take Christ away. Somehow or other, Christ frees me to grieve this fallen world where children die before parents, and to rejoice that when He returns, all sadness will be undone and this world made new.
This reminds me of a quote from Tolkien's Lord of the Rings.
"Pippin glanced in some wonder at the face now close beside his own, for the sound of that laugh had been gay and merry. Yet in the wizard's face he saw at first only lines of care and sorrow; though as he looked more intently he perceived that under all there was a great joy: a fountain of mirth enough to set a kingdom laughing, were it to gush forth."
Revelation 21:1Then I saw a new heaven and a new earth, for the first heaven and the first earth had passed away, and the sea was no more. 2And I saw the holy city, new Jerusalem, coming down out of heaven from God, prepared as a bride adorned for her husband. 3And I heard a loud voice from the throne saying, "Behold, the dwelling place of God is with man. He will dwell with them, and they will be his people, and God himself will be with them as their God. 4 He will wipe away every tear from their eyes, and death shall be no more, neither shall there be mourning, nor crying, nor pain anymore, for the former things have passed away."
5And he who was seated on the throne said, "Behold, I am making all things new." Also he said, "Write this down, for these words are trustworthy and true." 6And he said to me, "It is done! I am the Alpha and the Omega, the beginning and the end. To the thirsty I will give from the spring of the water of life without payment. 7 The one who conquers will have this heritage, and I will be his God and he will be my son.