It's the end of the world as Cassie knows it … or is it just middle school?
Stunned by the loss of her father, Cassie and her family return to her mom's old hometown. As Y2K approaches, Cassie endures a new school and strange surroundings, but new friends make Franklin, Florida a little more like home. Then the visions come, linked to a disturbing mystery buried deep in her family's past.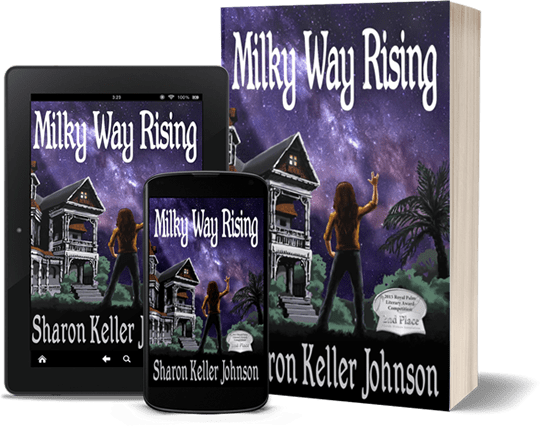 Once upon a time in a different life I was an editor of young adult curriculum. That meant I read a great deal of literature meant for that age group and even developed a taste for it. I read Sharon Johnson's Milky Way Rising with high expectations. And also some dread. You don't like to say anything negative to a favorite sister-in-law!
But I found the story to be a genuine page-turner with well-developed characters, humor, and a heartbreaking story line. I started it with misgivings and by the time I was halfway through I couldn't put it down. The best young adult fiction is not just for young adults but for anyone who likes a good story.
Milky Way Rising is a wonderful, profound, extremely entertaining and captivating pathway to engaging the heights of blessings and the bottomless cavern of the curses all families experience on planet earth.
Sharon Johnson is our guide; as she knits together a yarn only an author with her vast expertise could provide. Sharon is so gifted, and has given herself to the mastery of such disciplines as the arts, philosophy, theology and obviously possesses a PhD in imagination.
You'll just love this book. You'll be intrigued and entertained. And somewhere in one of the many characters Sharon has conjured up for us, you'll find yourself in "Milky Way Rising."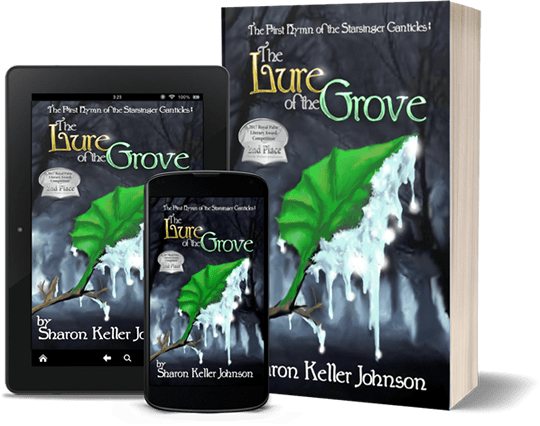 Three desperate kids from different worlds, drawn to the same mysterious grove . . . Dan, Tess, and Jax found a place to heal, learn, reveal their strengths, and dig for answers, even when the answers weren't what they wanted to hear. Then the bitter cold storm arrived, and the vengeful one who brought it.
Michael doesn't believe in magic—but magic doesn't care.
When twelve-year-old Michael moves to Florida after his parents' divorce, he soon discovers that his life has changed in more ways than he can imagine. He suspects his neighbor, Lily, reads minds, his hall closet eats donuts, and he has to share his room with a talking rat who insists he is Amish. Then a griffin shows up looking for a hero and things get really strange.